Automatic die cutting machines
Die cutting plays a very important role in the printing industry, packaging and paper production, among others, it is used in the manufacturing process of materials such as cardboard packaging, custom-shaped cards, and a variety of notebooks. VERSOR ENGINEERING offers high-quality and compact, die cutting machines in a wide range of products. They are available at, among others, for cutting solid cardboard and corrugated cardboard packages and other plastic materials with complex shapes. The innovative self-service machines are used, for example to cut packaging according to a specific design, to make it ideal for pre-planned shapes.
VERSOR ENGINEERING portfolio includes simple machines, automatic machines with a sheet pre-stripping and automatic machines with sheet pre-stripping with hot-press option. To meet the growing needs of our customers we offer the highest quality, and the equipment that is easy to use and maintain. They not only allow you to die cut but also to groove, perforate, hole-punch, cut and make corners round on different surfaces. Our range of devices includes a paper feed tray and paper feed adjustment module, as well as special cleaning sections, including a waste removal system.
VERSOR die cutters are distinguished by innovative design and high-quality components. These are machines that are maintenance-free and that are very intuitive to use. They can be easily adapted to even the most difficult operating conditions. Our machines also feature high stability, outstanding end-of-product precision and high safety of use.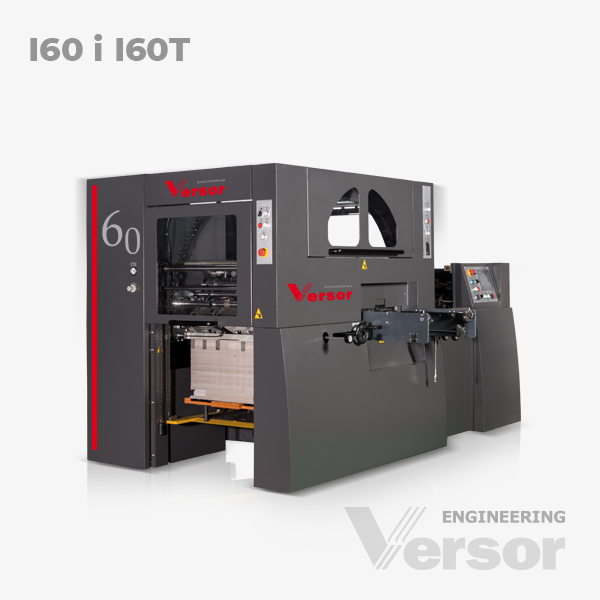 Maximal format: 600 x 430 (mm)
Maximal pressure: 150 (t)
Grammage: 100 – 1200 g/m²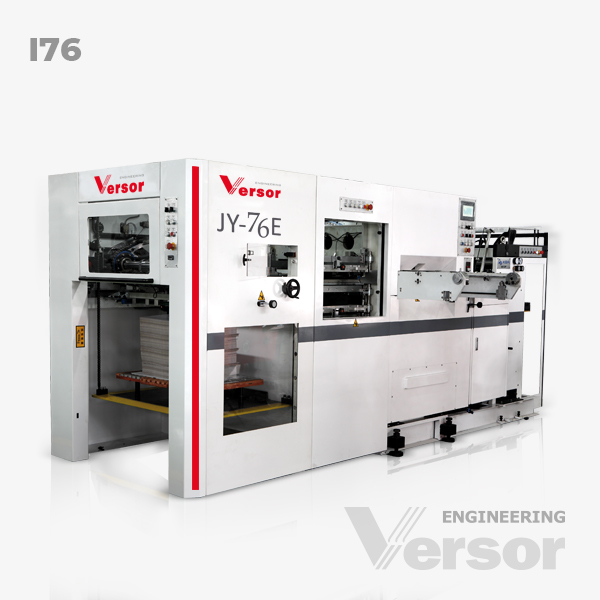 Maximal format: 760 × 600 (mm)
Maximal pressure: 200 (t)
Grammage: above 80 g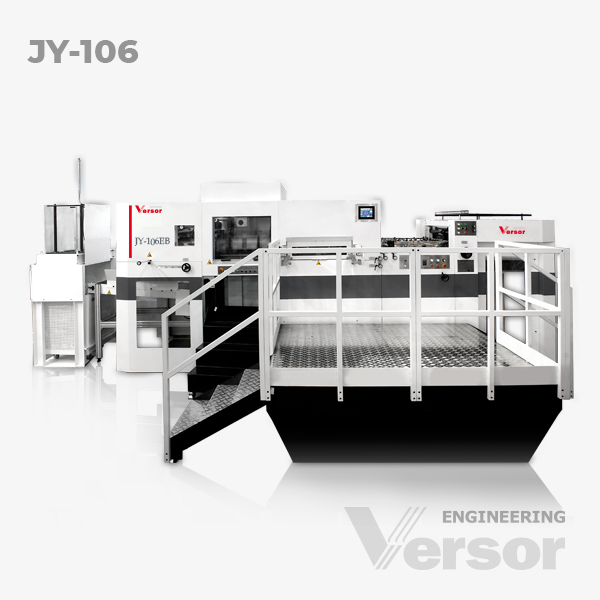 Minimal format: 450 x 380 (mm)
Maximal format: 1060 × 750 (mm)
Maximal pressure: 300 (t)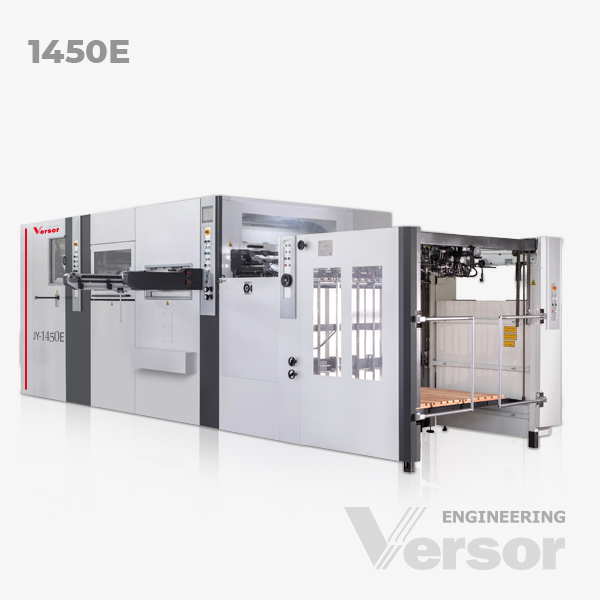 Minimal sheet: 650 x 520 (mm)
Maximal sheet: 1450 x 1200 (mm)
Maximal size of cutting: 1420 x 1190 (mm)
Maximal height of a stack: 1700 (mm)
Maximal pressure: 400 (t)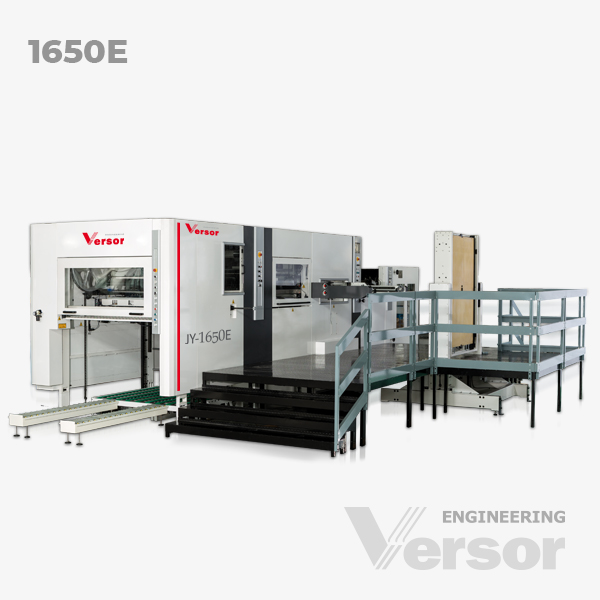 Maximal format: 1650 x 1200 (mm)
Minimal sheet: 650 x 520 (mm)
Maximal sheet: 1650 x 1200 (mm)
Maximal height of a stack: 1900 (mm)
Maximal speed of punching: 5000 sheets/hour
Maximal pressure: 400 (t)