Other products
In addition to the basic machines and equipment used in many industrial areas (especially the printing industry), VERSOR ENGINEERING also offers additional accessories. These are, among others, devices designed to enhance the basic functionality of the base machines by supporting and improving the process of receiving and packaging. These devices significantly speed up and streamline automated production processes, including for extremely demanding applications.
Available from the offer of VERSOR ENGINEERING, additional products speed up and streamline, among others, manual take-off processes and greatly facilitate the processing of custom-made packaging materials. They may also allow the removal of defective packaging or impurities from the production line. The VERSOR ENGINEERING range of auxiliary products also allows the use of Braille markings on the surface of the products.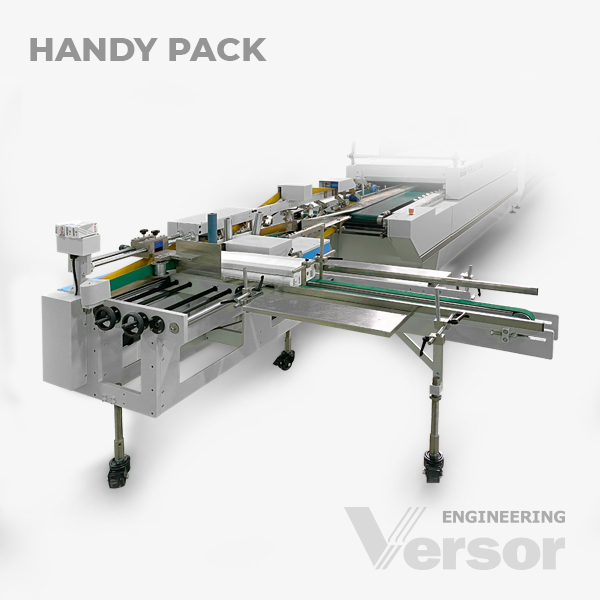 HANDY PACK is a top-of-the-line material conveyor designed to assist in the collection and packaging of glued-on packaging.